Washtucna School District Board of Directors will hold a special meeting on Wednesday, June 23rd, 2021 at 8pm to take action on the Trapshooting Nationals trip.
Washtucna School Board's next regular meeting is scheduled for 7:00 p.m. on Tuesday, June 22, 2021.
Zoom meeting invite information is available by calling the school office at (509) 646-3211 x122 before 3pm, or sending a request by email to Katie Lasen at klasen@tucna.wednet.edu
Board Position #1 is open. If interested, click here for the link to the board application. Applicants must live in Washtucna School District boundaries and be a registered voter.
Reminder that Middle School Football camp starts on Thursday. Here are important points for those attending camps:
It is not too late to sign up for either MS or HS camp. Bring your form on Thursday.
Each athlete needs to bring their own water bottle.
Bring a mask.
There are still some state requirements that we have to follow.
Cleats (not metal) are encouraged, but not required. I have lots of good used pairs of cleats so do not buy any new cleats for your son at this time.
Thanks,
Below are the links to the Summer Football Camp forms:

Athletes Entering Grades 5 - 8

June 17, 18, 21, 22
Greg Whitmore

Lind-Ritzville High School
Mrs. Hille's Art Show
Preview YouTube video Art Slide Show 2021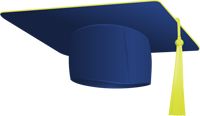 Graduation Day
May 28, 2021
3:00pm
Graduating Class of 2021
Rhianna Conn
Josh Crouse
Korinna Curtis
Keegan Wright
Austin Hall
FBLA Pizza Sales
No Pizza Sale, Friday, May 28, 2021
Last Day of Pizza Sales is June 4, 2021--Sold Out
Pizza Sales will resume on September 3, 2021
Thank you for all of your support!!!
WASHTUCNA SCHOOL DISTRICT #109
730 E. Booth Ave. Washtucna, WA 99371
Parents and Guardians of Washtucna School District Students
Hi Everyone!
This is to inform you of the School Districts Pesticide Usage Plan on school property.
Each year this letter will be posted on the website and updated as needed as the rules and regulations change regarding pesticide notification and usage,
1. The District will post at the office and in the main entrance of the school, notification of the intent to use pesticides 48 hours prior to applications inside or on the grounds of District property.
2. The District will post at all entrances to areas treated, the pesticide name and the pest to be treated, a contact person, phone number, date and time the pesticide was applied. This notification will remain posted for a period of 24 hours after application is completed.
3. For EMERGENCY applications, such as wasps or ant infestation the District will make an immediate application for safety reasons and then post as mentioned above leaving the notice up for 24 hours.
4. The District will provide a list of pesticides used for parent/guardian information upon request. This is located in the District office.
5. The District will provide a form to fill out to any concerned parent/guardian who wishes to be notified before and planned pesticide applications are made. This will not apply to emergency applications as it must be done right away for safety reasons but will be posted for 24 hours after application.
6. The District does not list or notify for the use of cleaning products used in everyday cleaning. Although these are all approved cleaning agents they do kill germs which make them a pesticide. All cleaning agent labels are read and used in accordance to label information by the District's employees.
For further information please feel free to contact the Washtucna School District at 509-646-3211 ext. 131 for Carol Blauert
The Washtucna School District is currently looking into going to a 4-Day week on a permanent basis starting with the 2021-22 school year.
Community input is requested.
There will be a community forum and survey on Tuesday, March 30 at 6:30-7:00 p.m. in the Washtucna Gym, with a brief Question-and Answer session afterwards.
Those who would like to Zoom into the meeting e-mail Lora Hille for a Zoom invitation
Those attending in person please arrive 15 minutes ahead of time for a temperature check and attestation questions (Covid protocol).
In-person attendees will be asked to social distance and wear a mask.


There will also be surveys available at the parent-teacher conferences on Thursday, April 1.
Preview YouTube video Washtucna Winter Concert 2020

Washtucna Winter Concert 2020

Thank you Mrs.Hille for the Winter Concert !!
COVID-19 Washtucna Community Letter
We raised Over 1100 lbs of food
October 29, 2020
Dear Parents/Guardians of Washtucna Students-
We hope this fall is finding you well and ready for the changes in weather that have already started. As many of you know we are having parent teacher conferences on Thursday, November 5th, from 3:15-6:00 PM at the school. Our mission as a school is to provide individualized education and connections for every student and family. Our conferences are a very important part of the individualized education and connection process. Our goal is 100% family participation in conferences this fall.
Teachers will be reaching out to you, if they have not already, to schedule a time with you and your student to talk about their educational progress and their goals for this year. Please do your best to make time to attend conferences during this time frame. In order to limit the number of contacts please do your best to bring only family members that are essential to the conferences (parents/guardians and actual students). Masks WILL BE REQUIRED to enter the building. We will be happy to provide a mask for you if you do not have one or forget to pack yours. If you can not attend, or do not feel comfortable attending, in person conferences on November 5th from 3:15-6:00 please reach out to your teacher to schedule a time that works for all involved. Do your best to schedule it during the week of November 2nd-6th as this is the first week of the new quarter and we want to start strong.
We know that you are your student's primary educator and we appreciate the opportunity to work with you to help them take the next steps in their educational journey. We have adopted the phrase "no stoplights, no limits" this year. No stop lights means that we pride ourselves in the strong connections and relationships that are present in small, no stop light, towns. No limits means that the education they receive here will place no limits on what they can accomplish with their futures. Washtucna alumni have gone on to be published authors, professional athletes, and have even worked on the current world's fastest commercially available car! We want that tradition to continue and our partnership with you is a huge part of the process. We look forward to seeing you on Thursday evening to celebrate the first quarter of the 2020-21 school year and plan for the next three quarters.
Best,
Michael S. Amend
#TalkTucna
Principal, Washtucna K-12 School
P:509-646-3237
E:mamend@tucna.wednet.edu
8th Grade Families-
Ready Set Grad!
Now is the time to sign up for the College Bound Scholarship opportunity. This scholarship is an early commitment that provides in state tuition for eligible students. However, this state financial aid is only available to students who apply within their 7th or 8th grade school year, Don't delay, apply now!
Food Service Update - Free Meals through December 2020
Dear Families,
Because COVID-19 closed our schools, your children may be eligible for food assistance, called Pandemic EBT (P-EBT): Emergency School Meals Program.
P-EBT provides families with funds to make up for the cost of meals while school was closed. This benefit is for Washington children in grades k-12 who receive free or reduced-price school meals. These benefits will be on an Electronic Benefits Transfer (EBT) card, which is used like a debit card to buy groceries.
If your family has lost income since schools closed, you may be eligible for free or reduced-price school meals.
Every eligible child may receive up to a maximum of $399 of P-EBT. Immigration status does not matter for P-EBT – it is not Basic Food and will not count in a public charge test. P-EBT is intended to replace meals missed while schools closed due to COVID-19. Children are allowed to get free meals from school and community sites and get P-EBT at the same time – they are separate programs.
If your family does not receive Basic Food, you must apply for P-EBT if you want to receive the funds. The application will be open by June 30. There are two ways to apply:
Go to: www.WashingtonConnection.org, or
Call DSHS at 877-501-2233
See the attached flyer for more information about P-EBT.
We want to make sure all of our students stay healthy and grow strong.
Sincerely,
Washtucna School District
USDA Nondiscrimination Statement  
This institution is an equal opportunity provider.
WASHTUCNA SCHOOL DISTRICT #109
730 E. Booth Avenue ● Washtucna, WA 99371 ● Phone 509-646-3211 ● FAX 509-646-3249

June 17, 2020

Washtucna School District Families and Staff,

As many of you are already aware of, the Reopening of Washington School guidelines from OSPI were presented to schools and families across the state last Thursday. Presently it looks promising for a fall reopening with students back on campus within the health and safety guidelines outlined in the "Reopening of Washington Schools 2020 District Planning Guide". As we are incredibly excited to have students back on campus for the 2020-2021 school year, we will begin immediately with the planning process within the new guidance. Your input as well as others will be essential and needed as we develop our plan to reopen schools.

As we review the "District Planning Guide", there is a tremendous amount of information within. As some of the information is very specific, there are a number of areas that leave a lot open for interpretation and understanding. Communication and collaboration has already begun with state districts, ESD's and state level meetings. As we listen to those who have worked on the guidelines, and are meeting to discuss the reopening plans, it is clear that everyone agrees that having students back on campus is critical for student learning and development, provided that we develop a plan that supports the health and welfare of students, staff and parents.
As you read through the "District Planning Guide", many questions will surface as they have for me. There will be areas that we agree upon, areas that we question and areas that we disagree with. It will be impossible to develop a plan for next fall that everyone completely agrees with. Through listening, understanding and maintaining the vision of doing what's best for children, I am confident that we will open the year with a plan that supports both the academic and the social/emotional needs of all students while at the same time, focusing on the health and safety of students, staff and families.
The first step is to gather feedback from students, staff and families. Please look for short surveys to come your way in the near future. The information returned from these surveys will help guide and lead our work. I also will be reaching out to create task-force committees to work collaboratively in advising and designing our reopening plan.

The following link: Fall Reopening Guidance, will take you to the complete reopening package. Additionally, if you were not able or are interested in Superintendent Reykdal's press conference from June 11th, please use the following link to view a recording of his press release.
I look forward to the opportunity of having children back on campus. Together and one step at a time, we will do this as a TEAM.
The Washtucna Ohana!
tspear



Check out our Facebook page,
Childfind Notification
Many programs for the children in our schools are provided at no cost to you. Our schools offer special programs such as speech therapy, physical and occupational therapy, Title/LAP and special education academic programs and preschool classes to children three years and older. Developmental screening and/or comprehensive assessments for children who are suspected of having a disability which could adversely affect their educational development are available at no cost to you. These services are available for persons between the ages of birth through 21 years age. Appointments or further information can be obtained by contacting the school office at 509-646-3401.
Definition of absence
The new proposed Chapter 392-401 WAC defines an absence as when a student is:
(a) Not physically present on school grounds; and (b) Not participating in the following activities at an approved location:
BULLETIN NO. 062-18 OSSI Page 2 June 26, 2018 (i) Instruction; (ii) Any instruction-related activity; or (iii) Any other district or school approved activity regulated by an instructional/academic accountability system, such as participation in district sponsored sports.
Guidance
OSPI has determined the phrase, "not physically present on school grounds" should be broadly interpreted as a student that is not in their assigned or expected setting, and still on school property. Therefore, according to the adopted definition, a student skipping class but still on campus should be considered absent.
---
Washtucna School District #109 has openings for the following

substitute

positions: Secretary, Cook, Maintenance, Custodian and Paraeducator. Send District Classified Application Form, Letter of Application, and two Letters of Recommendation to
Todd Spear, Superintendent, Washtucna School District, 730 E. Booth Ave., Washtucna, WA 99371. Open until filled. Washtucna School District is an equal opportunity employer.
The Washtucna School District #109 complies with all federal rules and regulations and does not discriminate on the basis of sex, race, creed, religion, color, national origin, age, veteran or military status, sexual orientation, gender expression or identity, the presence of any sensory, mental, or physical disability, or the use of a trained dog guide or service animal by a person with a disability in its programs and activities and provides equal access to the Boy Scouts and other designated youth groups. Inquiries regarding compliance procedures may be directed to the school district's Title IX Officer Luke Glidden; Section 504 Coordinator Pam Kraft; and Civil Rights Compliance Coordinator Todd Spear and 730 E. Booth Avenue, Washtucna, WA 99371; 509-646-3237.